Listen to Vision100.com IM Radio New Zealand



Abby Lee. Ahoribuzz. Alexander Wildwood. All Star Cast. All The Colours. Ammp. Andrew Keoghan. Anika Moa. Anika Moa, Boh Runga, Hollie Smith. Anna Wilson. Annabel Fay. Annah Mac. Artisan Guns. Autozamm. Avalanche City. Awa. Awa, Crsb. Barker. Batucada Sound Machine. Beach Pegs. Beatrootz. Bella Kalolo, Spycc, Inf. Ben Lummis. Ben Novak. Benny Tipene. Betchadupa. Bic Runga. Black City Lights. Black Seeds, The. Blacklistt. Bleeders. Breaks Co-op. Brooke Duff. Brooke Fraser. Bulletproof, Silva MC. Bulletproof, Tali. Cavalcade. Cavell. Chazz Valentine. Che Fu. Che Fu, Aaradhna. Chelsea Jade. Chris Cope. Clap Clap Riot. Clara Van Wel. Cocoa Jackson Lane. Computers Want Me Dead. Concord Dawn, Tali. Cool Rainbows. Daecolm. Dan Aux, Faster Than Light, Ed Waaka. Datsuns, The. David Dallas. Deach, Pieter T. Dead Beat Boys. Deceptikonz, David Dallas. Deep Obsession. Denelle. Departure Club & Sam Allen, The. Devils Elbow. Diamond Field, Nina Yasmineh. Don McGlashan. Doqument, David Dallas. Drew, Five A. Dukes. Dulciana, Little Lapin. Eastern, The. Easy Hearts, The. Eden Mulholland. Ekko Park. Elle. Elston Gun. Emilys, The. Esther Stephens & The Means. Evermore. Eversons, The. Ezra Vine. F In Math. False Start. Falter. Family Cactus. Faster Pussycat. Fat Freddy's Drop. Fatmonks. Fazerdaze. Feelers, The. Five Mile Town. Gap 5. Georgia Lines. Gin Wigmore. Ginny Blackmore. Ginny Blackmore, Stan Walker. Glass Owls. Goodshirt. Gramsci. Grayson Gilmour. Greg Johnson. Harry Parsons. Have, The. Heart Of Katherine, The. Helen Corry. Holidays, The. Hollie Smith. Hurricane Kids. Hypnotics, The. I Am Giant. Ill Semantics, Scribe, K.One. Imagine This. Imagine This, Gemma Copas. Impending Adorations, The. Indi. Indigenous Funk Company. Ivy Lies. J Williams. JGeek & The Geeks. Jackie Thomas. Jae'O. Jamie McDell. Jamie McDell, Rai Thistlethwayte. Jan Hellriegel. Janine & The Mixtape. Jason Kerrison. Jeremy Redmore. Jetski Safari, Helen Corry. Jody Direen. Joe Morton. Jonathan Bree. Joseph & Maia. Josh Leys. Julia Deans. Junica. Junica, Pip Brown. Junipah. Jupiter Pro, P-Money, Young Tapz, Epic. Jupiter Project. Jury & The Saints. K.One, P-Money. K.One, Pieter T. Kane Strong. Katchafire. Katie Thompson. Kaylee Bell. Kids Of 88. Kidz In Space. Kimbra. King Cannons. Knives At Noon. L.A. Mitchell. Ladi6. Ladyhawke. Lakes. Lane South. Late Night Poets. Late Nyte Hype. Latin Aotearoa. Lawrence Arabia. Libres, The. Lightning Bells. Like A Storm. Like You Crazy. Lindon Puffin. Lisa Crawley. Little Bark. Little Bushman. Little Lapin. Little Oceans. Lizzie Cook. Lizzie Marvelly. Louis Baker. Luger Boa. Luke Thompson. Majic. Manalion. Marlon Williams. Matthias Jordan. Maya Payne. Mayavanya, P-Money, Kalenna Zanders. Megan Sidwell. Mel Parsons. Midnight Gallery. Midnight Youth. Minuit. Mo'Reece. Mockers, The. Moorhouse. Mulholland. Mumsdollar. Naked & Famous, The. Natalie Elms. Nathan Haines. Nathan Haines, Kevin Mark Trail. Nathan King. Neo-Kalashnikovs, The. Nesian Mystik. New Game. Nick Raven. No Artificial Flavours. No Problemos, The. November Zulu. Nudge, The. Ophelia. Opiuo. Orchestra Of Spheres. P-Money, Vince Harder. Paper Cranes. Paper Plane. Paquin. Pearl. Phoenix Foundation, The. Pieter T. Please Please. Popstrangers. Princess Chelsea. Purr. Rabble, The. Reb Fountain. Rei. Rob Vegas. Rosita Vai. Ruby Frost. SJD. Sam Hansen. Sam Hansen, Pieter T. Sam Verlinden. Sami Sisters, The. Setting Fire To Stacey. Shapeshifter. Shayna King. She's So Rad. She's So Rad & Friends. Sherpa. Shihad. Shocking Pinks, The. Shunkan. Silence The City. Sir T, Derty Sesh, Ashley Hughes. Slim. Smashproof, Pieter T. Sola Rosa. Soljah. Sons Of Zion. Sound The Ocean. Stan Walker. Static Era. Strange Babes. Strangely Arousing. Streets Of Laredo. Streetwise Scarlet. Supermodel. Suren Unka, Dahnu Graham. Tadpole. Tali. Tami Neilson. Taste Nasa. Taye Williams, Drew, Tyree. Team Dynamite. Thee Rum Coves. These Four Walls. Thom Cross. Three Houses Down. Three The Hard Way. Tiki Taane. Tipene, Teva Valentine. Titanium. Tommy Ill. Tomorrow People. Trick Mammoth. Trinity Roots. Trip Pony, Jaykin. Troy Kingi. Tutts, The. Tyna. Tyna, The Nok, Tom Scott. Tyree. Unknown Mortal Orchestra. Urbantramper. Vauxhall. Velvet Regime, The. Vince Harder. Vince Harder, J Williams, K.One. Vince Harder, Moorhouse. Whirimako Black. Whistle Jacket. Willy Moon. Young Lyre. Yumi Zouma. Zed. Zowie.

Vision100 Listen Streaming works with Microsoft Windows Media Player, compatible players.
Vision100 registered with APRA New Zealand Ltd, Recorded Music New Zealand Ltd.
m y S N

m y S N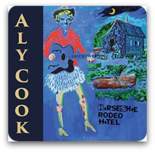 m y S N

m y S N