Listen to Vision100.com IM Radio New Zealand



Adults, The. Ahoribuzz. Alexander Wildwood. All Star Cast. Anna Coddington. Annabel Fay. Artisan Guns. Autozamm. Avalanche City. Babysitters Circus, The. Baitercell & Kevin Mark Trail. Barker. Batucada Sound Machine. Beach Pegs. Beau Monga. Ben Prestidge. Bennett. Benny Tipene. Black City Lights. Black River Drive. Black Seeds, The. Blacklistt. Boh Runga. Boy Wulf. Breaks Co-op. Brett Sawyer. Brooke Duff. Bruce Conlon. Bryan Bell. Carly Binding. Cavalcade. Cavell. Che Fu. Checks, The. Chelsea Jade. Ciaran McMeeken. Clap Clap Riot. Cocoa Jackson Lane. Collapsing Cities. Computers Want Me Dead. Concord Dawn, Tiki Taane. Confetti. Cool Rainbows. Cydel. Cymbol 303, This Pale Fire. Cyphanetik. Datsuns, The. David Kilgour. Deach. Deach, Pieter T. Dead Beat Boys. Degrees K. Dei Hamo. Delete Delete. Denelle. Departure Club & Sam Allen, The. Devilskin. Devolo, Swiss. Diamond Field, Nina Yasmineh. Dictaphone Blues. Die! Die! Die!. Djcxl, K.One, Sam Hansen. Don't Die Wishing. Donna Dean. Doprah. Drew, Five A. Drew, Tyree. Dub Terminator, Ras Stone. Dukes. Dulciana, Little Lapin. Earthworm. Eden Mulholland. Ekko Park. Emilys, The. Erakah, JR. Ermehn, Sam Hansen, Paul Bob. Esther Stephens & The Means. Eversons, The. Exponents, The. Eyreton Hall. Ezra Vine. FTS, The Horsemen Family. Fang. Faster Pussycat. Fat Freddy's Drop. Fazerdaze. Feelers, The. Fire At Will. Five Mile Town. Fredericks Brown. French For Rabbits. Gap 5. Garageland. Gareth Thomas. Georgia Lines. Ghostplane. Gin Wigmore. Ginny Blackmore. Ginny Blackmore, Stan Walker. Gladius, Ryan Enzed. Go Stop Go. Goldenhorse. Goodnight Nurse. Goon. Grayson Gilmour. Greg Johnson. Have, The. Hayley Westenra. Heart Of Katherine, The. Helen Corry. Husk. I Am Giant. Ill Semantics, Scribe, K.One. Imagine This, Gemma Copas. Impending Adorations, The. International Flannel. J Williams. JGeek & The Geeks. Jackie Bristow. Jackie Thomas. Jae'O. James Reid. Jamie McDell, Rai Thistlethwayte. Jan Hellriegel. Janine & The Mixtape. Jason Eli Imagine This Cherie Mathieson. Jason Kerrison. Jeremy Redmore. Jesse Sheehan. Jody Direen. Joe Morton. Jonathan Bree. Jonny Love. Jordan Reyne. Joseph & Maia. Junica. Jupiter Pro, P-Money, Young Tapz, Epic. Jupiter Project. Jupiter Project, Jetski Safari, Helen C.. Jury & The Saints. K.One. K.One, P-Money. K.One, Pieter T. Kane Strong. KarmCorp. Katchafire. Kids Of 88. Kidz In Space. King Cannons. King Kapisi, Mr Thing. King Kapisi, Rakaa Iriscience, Dilated. Kings, General Lee. Knives At Noon. L40. Ladi6. Ladyhawke. Lakes. Lane South. Lapelles, The. Late Nyte Hype. Letesha Campbell. Libeau. Lightning On Me. Lindon Puffin. Little Bark. Little Oceans. Lizzie Marvelly. Loui The Zu, Lydia Cole. Louis Baker. Lucid 3. Luke Thompson. Majic. Managers, The. Manalion. Map Room, The. Mareko. Marlon Williams. Mars. Matthias Jordan. Maya Payne. Mayavanya, P-Money, Kalenna Zanders. Megan Sidwell. Mel Parsons. Meterman. Midnight Gallery. Mint Chicks, The. Minuit. Mixt Frequencies. Moorhouse. Motocade. Mumsdollar. Naked & Famous, The. Nathan Haines. Neo-Kalashnikovs, The. New Reptiles. Nick Raven. No Problemos, The. Nudge, The. Oakley Grenell, Stauny Pops, JDouble. One QA. Ophelia. Opiuo. Opshop. Orchestra Of Spheres. Pacifier. Paper Cranes. Paper Plane. Paquin. Parallel Dance Ensemble. Pieter T. Pine. Please Please. Popstrangers. Porina. Pounamu. Psychs, The. Racing. Randa. Recliner. Rei. Rhian Sheehan, Lotus. Rive. Ruby Frost. SJD. Sam Hansen. Sam Hansen, Awa. Sam Verlinden. Sami Sisters, The. Sammielz. School For Birds. Scribe, Tyra Hammond. Shapeshifter. Shayna King. She's So Rad. She's So Rad & Friends. Shifting Sands, The. Shihad. Shunkan. Six60. Sleepy Kid. Smashproof, Pieter T. Solaa, Hollie Smith. Soljah. Sons Of Zion. Sound The Ocean. Southside Of Bombay. Spacifix. Spinner. Stan Walker. State Of Mind, Sacha Vee. Stellar. Strange Babes. Streets Of Laredo. Streetwise Scarlet. Substax. Sunken Seas. Supermodel. Supervillains RMC. Suren Unka & Gala. Surf Friends. Swamp Thing. Swiss. Tahuna Breaks. Tali. Tama Waipara. Tami Neilson. Taste Nasa. Team Dynamite, Laughton Kora. These Four Walls. Thom Cross. Thomas Oliver Band, The. Three Houses Down. Three The Hard Way. Tiki Taane. Tiki Taane, Julia Deans. Tim Finn. Tim Hopkins, King Kapisi, Russell Har.... Titanium. Tommy Ill. Tomorrow People. Trick Mammoth. Trinity Roots. Troy Kingi. Tuesdays, The. Tyna, JB. Tyra Hammond. Tyree. Unfaithful Ways, The. Unknown Mortal Orchestra. Urbantramper. Urbantramper, French For Rabbits. Veils, The. Vickie Evans. Victoria Girling-Butcher. Villainy. Vince Harder. Vince Harder, J Williams, K.One. Weird Together. Weta. Whenua Patuwai. Whistle Jacket. Willy Moon. Wordperfect. Young Lyre. Yumi Zouma. Zionhill. Zkabby Jams. Zowie.

Vision100 Listen Streaming works with Microsoft Windows Media Player, compatible players.
Vision100 registered with APRA New Zealand Ltd, Recorded Music New Zealand Ltd.
Optimised for tablets or larger on Microsoft Windows 10.
m y S N

m y S N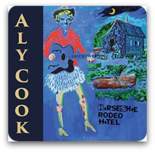 m y S N

m y S N