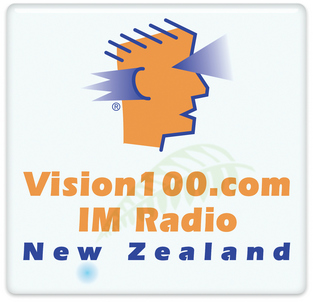 *


Aaradhna. Abbie. After 'Ours, Matt Nanai. Age Pryor. Amiria Grenell. Andrew Keoghan. Anika Moa. Anna Coddington. Annah Mac. Armed In Advance. Ashley Hughes, Janine & The Mixtape. Asti-Loren. Aurenda. Avalanche City. Awa. Bakers Eddy. Bangladesh. Bank Land. Barry Conrad. Baynik. Baynk. Beastwars. Betchadupa. Beths, The. Bic Runga. Black Fox Trio. Black River Drive. Blacklistt. Brooke Duff, Lij. Bruce Conlon. Bulletproof, Jessie G. Cairo Knife Fight. Candice Milner. Cassette. Chambres. Che Fu. Chelsea Jade. Chloe Bartlett. Chong Nee. Chores. Chris Cope. Ciaran McMeeken. City Of Souls. Clap Clap Riot. Clara Van Wel. Clicks. Connan & The Mockasins. Cop Car. Cydel. Dave Dobbyn. Deach, Kayla. Deluxe Project. Derty Sesh. Derty Sesh, Donell Lewis. Devilskin. Devolo, Lemuel. Dick Johnson, Boh Runga, Tiki Taane. Die! Die! Die!. Dimmer. Doprah. Doqument, The. Drax Project. Dual. Dulciana, Little Lapin. Dunes. Earth Tiger. Eb & Sparrow. Eden Mulholland. Ekko Park. El Jay Hall. Electric Wire Hustle. Electric Wire Hustle, Deva Mahal. Elemeno P. Emilys, The. Erakah, Temple Jones. Evermore. False Start. Fast Crew. Fat Freddy's Drop. Fazerdaze. Feelers, The. Fiona McDonald. Fiona Pears. Fire At Will. French For Rabbits. Fungi. Fur Patrol. Gareth Thomas. Gin Wigmore. Gin Wigmore, Suffa, Logic. Ginny Blackmore. Goldenhorse. Goodshirt. Graeme James. Gramsci. Great Danes. Great Danes, Kimbra. Greg Johnson. HDU. Headchef. Hollie Smith. House Of Shem. Howie Morrison Jnr. Ill Semantics. Ill Semantics, Flowz, K.One. Ill Semantics, Giantkilla. Ill Semantics, Tyson Tyler, Nikki Mon.... Impending Adorations, The. Incursa. Isaac Aesili, Aaradhna. J Williams, K.One. Jackie Bristow, Jason Kerrison. Jamie McDell. Jeremy Redmore. Jody Direen. Joe's Van. Jon Lemmon. Jonny Love. Jordan Luck Band, The. Jordi Webber. Joseph & Maia. Junica. Jupiter Project vs Adam Trigger. Juse, Tha Feelstyle, Tyree. Kadington, Thomas Oliver. Katchafire. Kids Of 88. Kinetic. Kings. Kittens Of The Internet. Ladyhawke. Lake South. Lake South, Nadia Reid. Leers, The. Levi Patel, Suren Unka. Lightning On Me. Like A Storm. Lisa Crawley. Little Bark. Little Lapin. Little Oceans. Lizzie Marvelly. Lontalius. Loui The Zu, Why S.L. Louis Baker. Luger Boa. Luke Thompson. Lydia Cole. Maaka. Maala. Mae Valley. Males. Manalion. Mara TK, Mark Vanilau, Troy Kingi. Marley Sola. Massad. Matthias Jordan. Max Key. Maya Payne. Merk. Mermaidens. Michael Murphy. Midnight Youth. Mikey Mayz. Mikey Mayz, Darius King. Miloux. Modern Chair. Module. Moniker. Mt Eden, Albi & The Wolves. My Halo. My Life Story. Naked & Famous, The. Nakita. Name Ul. Neo-Kalashnikovs, The. New Reptiles. Nga Taonga Mai Tawhiti. Nimbus. Nomad. Novocane Crew. Nudge, The. October. Oneill Twins, The. Openside. Opshop. Pacific Heights, Deanne Krieg. Pacific Heights, Louis Baker. Paper Cranes. Paquin. Plastic. Plum. Princess Chelsea. Qwade. Ranea. Rei. Response, The. Rhombus. Ria. Rival State. Rob Winch. Ruby Frost. Ryan Enzed, Helen Corry. Ryan Enzed, Sahara Skye. SJD. Sachi. Sachi, Duckwrth. Sam Hansen. Sam Hansen, Julie Ta'ale. Sam Hansen, Rokske. Sam V X Edy. Sam Verlinden. Seth Haapu. Shakes. Shapeshifter. Shayne P Carter. Shihad. Silence The City. Sir T, Cavell. Sir T, TJ Ra. Six60. Skinny Hobos. Skux. Sleepers Union. Sleepy Age. Smashproof, Pieter T. So Below. Sola Rosa. Sola Rosa, Spikey Tee. Solomon. Sons Of Zion. Spacifix. Spycc, David Dallas. Stan Walker. Static Era. Steriogram. Steve Abel. Strawpeople. Streets Of Laredo. Supergroove, Baitercell vs T.. Sweet Mix Kids, Vince Harder. TY PT. Tablefox. Tali. Tami Neilson. Tangled. Tasha. Taste Nasa. Terrible Sons. Threat Meet Protocol. Tiki Taane. Titanium, Jazze Pha. Tomorrow People. Tomorrow People, Chad Chambers. Tomorrow People, Fran Kora. Tomorrow People, Paua. Tourettes. Tunes Of I. Tyree. Unknown Mortal Orchestra. Valere. Villainy. Weird Together. Willy Moon. Wrd Up. Yoko-Zuna, Bailey Wiley. Yoko-Zuna, P-Digsss. Yoko-Zuna, Tom Scott. Young Lyre. Yulia. Yumi Zouma. Zen Mantra.



Vision100 registered with APRA New Zealand Ltd and Recorded Music New Zealand Ltd.
* May require your GetImvolved Vision100 membership detail, plus Settings; Tablets NBs LTs DTs with MS Windows 10 on desktop mode:
Settings > search Default apps > set Music and set Video players to Windows Media Player. We recommend Firefox.
Ad, Do.
Grant Seton NZ 4RADIO
Contact Us | Get I. ©2017 Vision100 SN