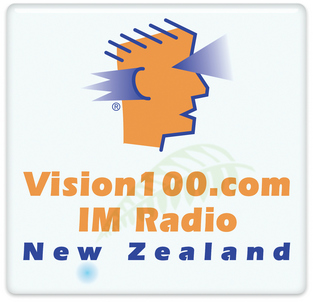 Adults, The. Aerial. After 'Ours, Matt Nanai. Ahoribuzz. Anika Moa. Anna Coddington. Annah Mac. Armed In Advance. Ashei. Aske, Ed Waaka. Asti-Loren. Atlanta Fall. Aurenda. Autozamm. Avalanche City. Awa. Bailey Wiley. Bakers Eddy. Balu Brigada. Barker. Barnaby Weir. Baynk. Baynk, Nika. Beatcamp, Savage, Sam Hansen. Beeches. Benny Tipene. Beths, The. Bic Runga. Black River Drive. Black Seeds, The. Bleeders. Bling. Bokeh. Breaks Co-op. Brian Platt. Brooke Fraser. Brunettes, The. Cavalcade. Chambres. Charity Children. Checaine. Chelsea Jade. Chores. Chores, Omega Levine. Ciaran McMeeken. City Of Souls. Clap Clap Riot. Clicks. Cloudboy. Collapsing Cities. Computers Want Me Dead. Concord Dawn. Coshercot Honeys, The. Cydel. Datsuns, The. Dave Dobbyn. Decades. Dei Hamo. Delani. Derty Sesh, Donell Lewis. Devils Elbow. Devilskin. Die! Die! Die!. Doprah. Drax Project. Dual. Dub Terminator, Ras Stone. Dunes. Eb & Sparrow. Eden Mulholland. Ekko Park. El Jay Hall. Electric Wire Hustle, Deva Mahal. Electric Wire Hustle, Kimbra. Elemeno P. Elly. Emily Rice. Erakah, JR. Erith. Estere. Esther Stephens & The Means. Ethical, Daniel Merriweather. Eversons, The. Falter. Faster Pussycat. Fat Freddy's Drop. Fazerdaze. Flip Grater. Frontline. Fungi. Fur Patrol. Gareth Thomas. Ghetto Sunrise, Emma P. Giantkilla. Gin Wigmore, Suffa, Logic. Ginny Blackmore. Golden Curtain. Goldenhorse. Good Fun, The. Grand Rapids. Grayson Gilmour. Greg Johnson. Ha The Unclear. Harry Champion. Harry Parsons. Heavy Jones Trio. Henika. Hollie Smith. Honey. I Am Giant. Ill Semantics, Flowz, K.One. Ill Semantics, Tyson Tyler, Nikki Mon.... Imagine This, Cherie Mathieson. Indi. Iris G. J Williams. J Williams, Brooke Duff. Jackie Bristow, Jason Kerrison. Jamoa Jam. Jan Hellriegel. Janine. Janine & The Mixtape. Jayson Norris, Tiki Taane, Cocoa Jackson. JessB. Jesse Sheehan. Jody Direen. Joe's Van. Jolyon Petch, Mind Electric, Kings. Jon Lemmon. Jonathan Bree. Joseph & Maia. Junica. Jupiter Project. Jupiter Project & Daniel Richard. Jupiter Project vs Adam Trigger. K.One, Sam Allen. Kadington, Esther Sparkes. Kadington, Thomas Oliver. Katchafire. Kaylee Bell. Kids Of 88. Knives At Noon. Kolab. Kurisu. LA Women. Ladi6. Ladyhawke. Lake South, Nadia Reid. Lakes. Leers, The. Leisure. Levi Patel, Suren Unka. Liam Finn. Like A Storm. Lisa Crawley. Lontalius. Lord Echo, Mara Tk. Louis Baker. Luger Boa. Luke Thompson, Lydia Cole. Lydia Cole. Maaka. Maala. Mae Valley. Mahinarangi Tocker. Maitreya. Males. Manalion. Map Room, The. Mara TK, Mark Vanilau, Troy Kingi. Mareko. Marino Mariner. Marley Sola. Marlon Williams. Marvey King. Massad. Matthew Young. Maya Payne. Mayavanya, Mars. Mel Parsons. Melaanie. Merk. Midnight Gallery. Midnight Youth. Mikey Mayz. Mikey Mayz, Darius King. Miloux. Miltones, The. Misfits Of Science. Mitch James. Modern Chair. Mt Eden x Fatherdude. Mt Raskill, Hollie Smith. Mulholland. My Halo. Nadia Reid. Naked & Famous, The. Name Ul. Natalie Te Paa, Cam Dawson. Nathan King. Nephew. Nesian Mystik. Nine To Fivers, Tyra Hammond. Openside. Opshop. Pacific Heights, Deanne Krieg. Pacific Heights, Louis Baker. Paper Cranes. Paquin. Parabola West. Paselode. Phoenix Foundation, The. Pieter T, Sid Diamond. Pistol Youth. Plum. Push Push. Rabble, The. Rei. Respin. Response, The. Ria. Ria, Spawnbreezie. Rival State. Rive. Robert Scott. Robinson. Ruby Suns, The. Ryan Enzed, JW. Ryan Enzed, Sahara Skye. S Walker, R Hall, T Kingi, M Rika. Sacha Vee. Sachi. Sachi, Duckwrth. Sachi, Nika. Sam Hansen. Sam Hansen, Chong Nee. Sam V X Edy. Sam Verlinden. Scott Mannion. Seth Haapu. Seven Suns. Shakes. Shapeshifter. Shayne P Carter. She's So Rad. Shihad. Sid Diamond, Mikey Mayz. Six60. Skinny Hobos. So Below. Sommerset. Sons Of Zion. Sons Of Zion, Slip-On Stereo. Sound The Ocean. Space Above. Stan Walker. Stardrunk. Streets Of Laredo. Streetwise Scarlet. Swamp Thing. Sweet Mix Kids, Iva Lamkum. Sweet Mix Kids, Kevin Mark Trail. TY, Mikey Mayz. Tablefox. Tali. Tasha. Taste Nasa. Team Dynamite. Team Dynamite, Laughton Kora. Terrible Sons. Thee Rum Coves. Theia. Thomas Oliver. Three Houses Down. Tiki Taane. Tom Huata. Tomorrow People. Tunes Of I. Tutts, The. Tyree. Unknown Mortal Orchestra. Urbantramper, French For Rabbits. Villainy. Weird Together. Willy Moon. Wyld, The. Yoko-Zuna. Young Lyre. Young Sid, Kayo. Yumi Zouma. Zen Mantra.
ad: help ~ ad: Save$onYourPower+

ad: Shapeshifter & friends, on tour...
Interviews
Grant Seton NZ 4RADIO
UCA © VSN